Nigeria Centre for Disease Control (NCDC) on Saturday, 1st of August, 2020 announced 386 new COVID-19 cases.
NCDC in its daily update on the outbreak revealed that 4 persons died of COVID-19 complications while 522 people recovered and have been discharged from various isolation centres in the country the same day.
A state-by-state analysis of the fresh infections revealed the following: FCT(130), Lagos(65), Ondo(37), Osun(29), Plateau(23), Rivers(15), Enugu(14), Nasarawa(12), Bayelsa(11), andEbonyi(11).
Others are; Ekiti(9), Oyo(8), Edo(8), Abia(6), Ogun(3), Katsina(3), Imo(1) and Adamawa(1).
Currently, Nigeria's COVID-19 cases stood at 43,537; 20,087 recoveries and 883 deaths.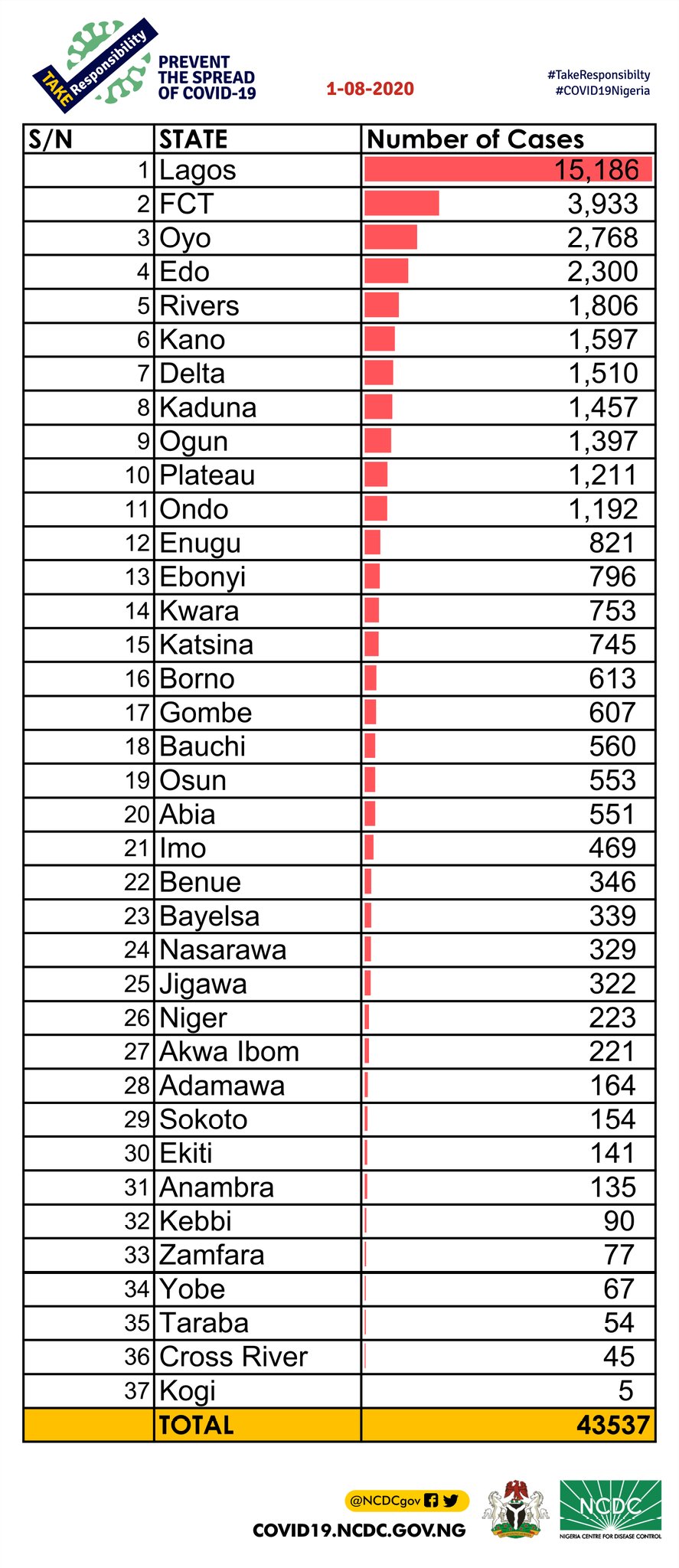 Help Aledeh News deliver the independent journalism Nigeria and the world need. Support us by making a contribution. Your donation allows Aledeh News to be completely independent. But it also means this online platform is only possible because of the support of readers like you. 
Support Now!