COVID-19
Nigeria's COVID-19 Cases Rise To 46,140 With 453 New Infections, Deaths Now 942
Nigeria has recorded 453 new COVID-19 infections as toll rises to 46,140.
The Nigeria Centre for Disease Control (NCDC) made the disclosure on Saturday night.
Giving a breakdown of the new cases, NCDC said FCT recorded 75, Lagos-71, Benue-53, Delta-39, Borno-30, Enugu-25, Plateau-24 and Osun-20.
Others are; Abia-19, Oyo-17, Kaduna-16, Kano-13, Ebonyi-13, Ogun-9, Kwara-7, Ondo-6, Gombe-3, Ekiti-2, Akwa Ibom-1 and Rivers-1.
According to NCDC's report, the nation recorded 407 recoveries and 6 deaths in 24 hours.
As of August 8, 2020, Nigeria has discharged a total of 33,044 patients and recorded 942 fatalities.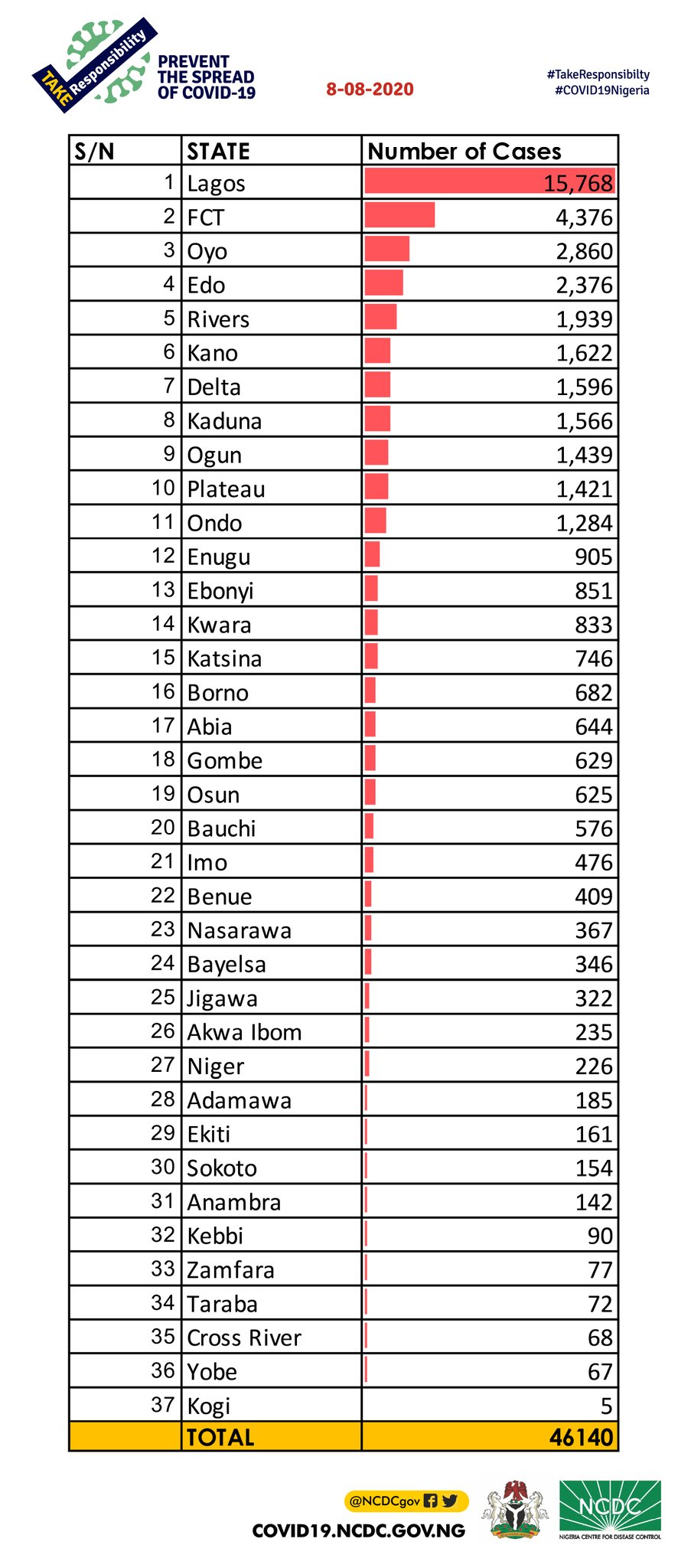 Help Aledeh News deliver the independent journalism Nigeria and the world need. Support us by making a contribution. Your donation allows Aledeh News to be completely independent. But it also means this online platform is only possible because of the support of readers like you. 
Support Now!