COVID-19 cases in Nigeria increased to 62,853, as 162 new infections were reported on Saturday, October 31, 2020.
Nigeria Centre for Disease Control (NCDC), in its daily update on coronavirus, said 3 persons died of COVID-19 complications, while 426 patients recovered and have been discharged.
A breakdown of the fresh infections revealed the following; Gombe (54), FCT (35), Lagos (26), Ogun (12), Plateau (10), Rivers (10), Kaduna (4), Ekiti (3), Edo (2), Osun (2), Bayelsa (1), Imo (1), Ondo (1) and Oyo (1).
As noted in the report, the nation has so far recorded 58,675 recoveries and 1,144 fatalities.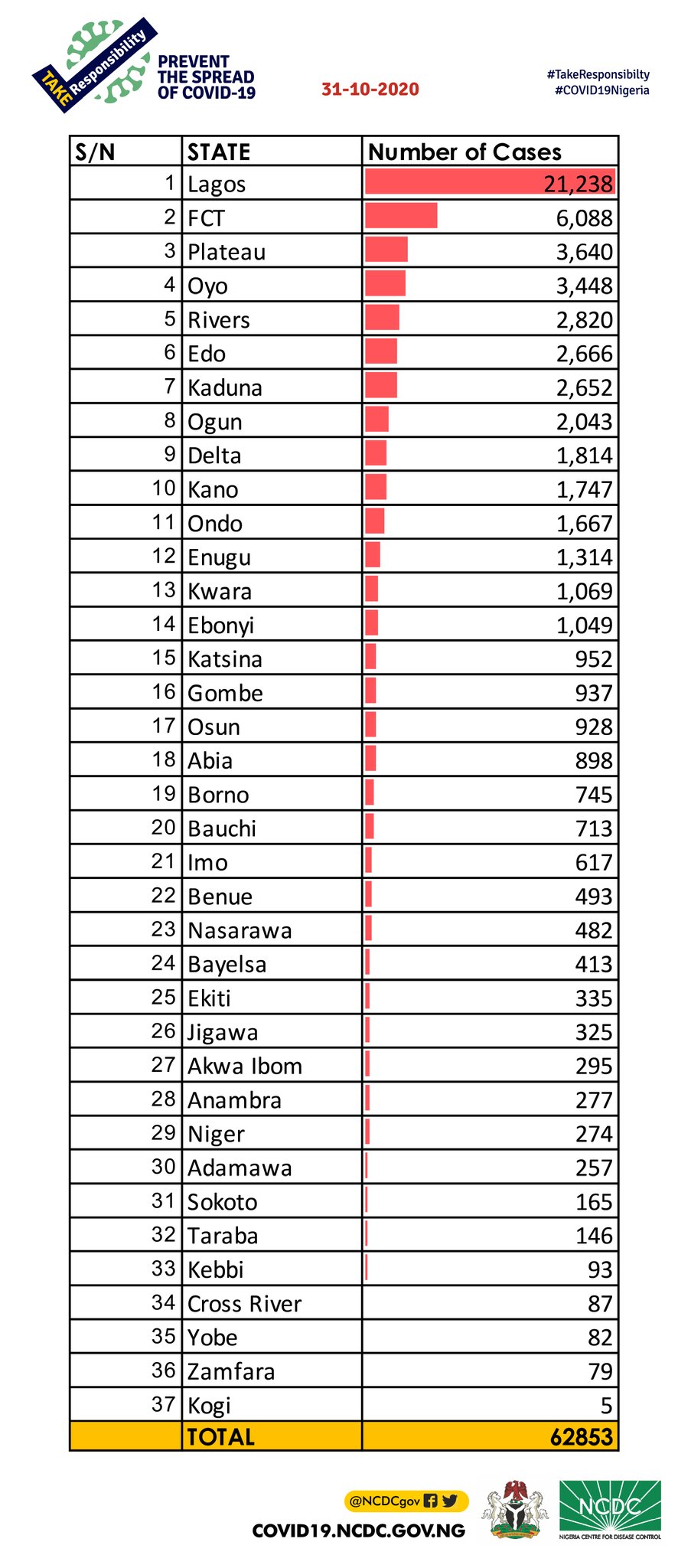 Help Aledeh News deliver the independent journalism Nigeria and the world need. Support us by making a contribution. Your donation allows Aledeh News to be completely independent. But it also means this online platform is only possible because of the support of readers like you. 
Support Now!