Nigeria's COVID-19 cases declined further as the Nigeria Centre for Disease Control (NCDC) announced 48 new infections on Saturday, the lowest daily count in about seven months.
The NCDC's report revealed that the fresh cases which were recorded in 5 states and the Federal Capital Territory (F.C.T), take the total confirmed cases in the country to 61,930.
A State-by-State analysis revealed the following; Lagos (18), FCT (13), Kaduna (6), Rivers (5), Ogun (5) and Ondo (1).
As of October 24, 2020, Nigeria has recorded 57,285 recoveries and 1,129 fatalities.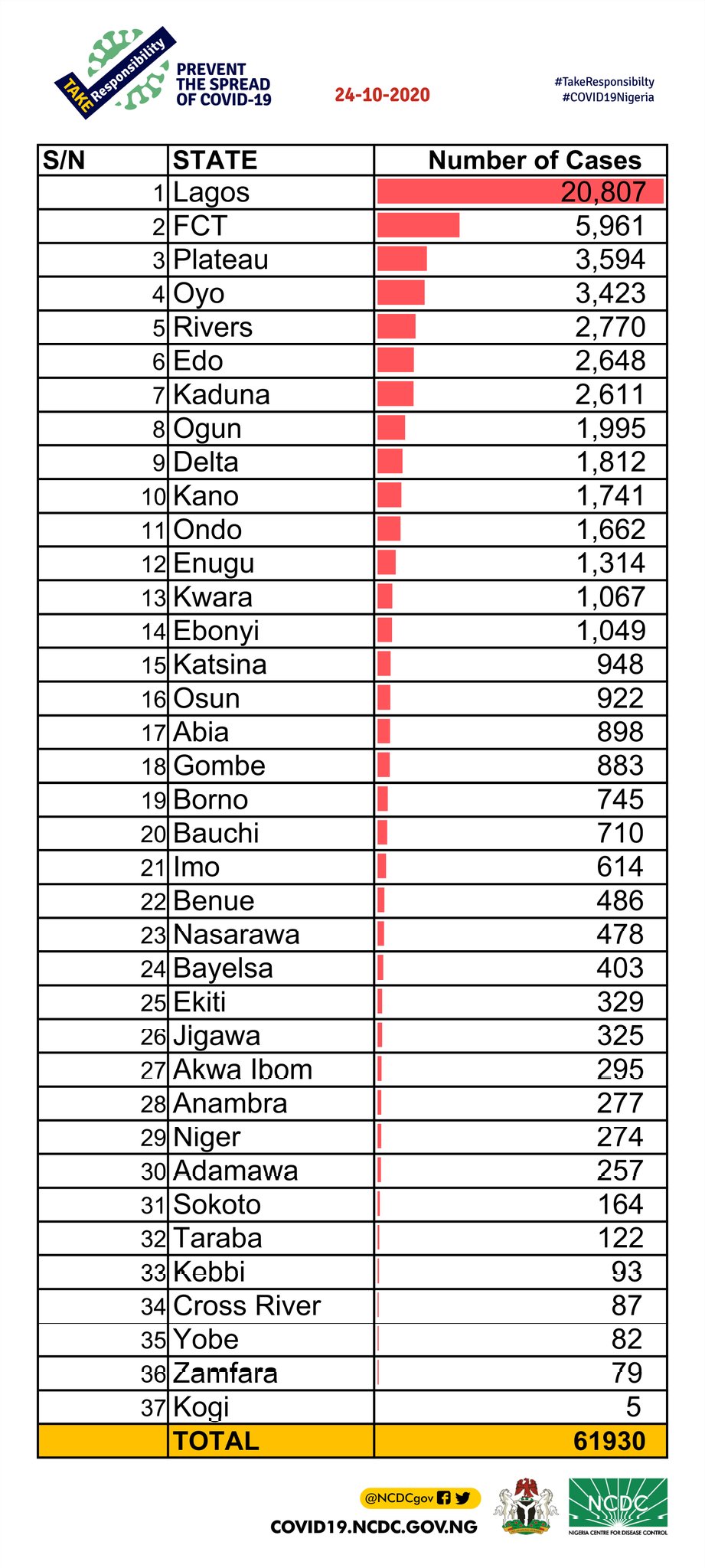 Help Aledeh News deliver the independent journalism Nigeria and the world need. Support us by making a contribution. Your donation allows Aledeh News to be completely independent. But it also means this online platform is only possible because of the support of readers like you. 
Support Now!