COVID-19
Latest News
Nigeria's COVID-19 Cases Hit 65,148 With 152 New Infections, Deaths Now 1,163
COVID-19 cases in Nigeria increased to 65,148, as 152 new infections were reported on Sunday.
Nigeria Centre for Disease Control (NCDC), in its daily update on coronavirus, said 44 patients recovered and have been discharged from various isolation centres, adding that no fatality was recorded.
NCDC's data revealed the following: Lagos (136), Kano (4), Niger (3), Ekiti (2), Kaduna (2), Ogun (2), Taraba (2) and FCT (1).
As of Sunday, 15th of November 2020, a total of 1,163 persons have lost their lives to the virus in Nigeria, while 61,073 persons recovered.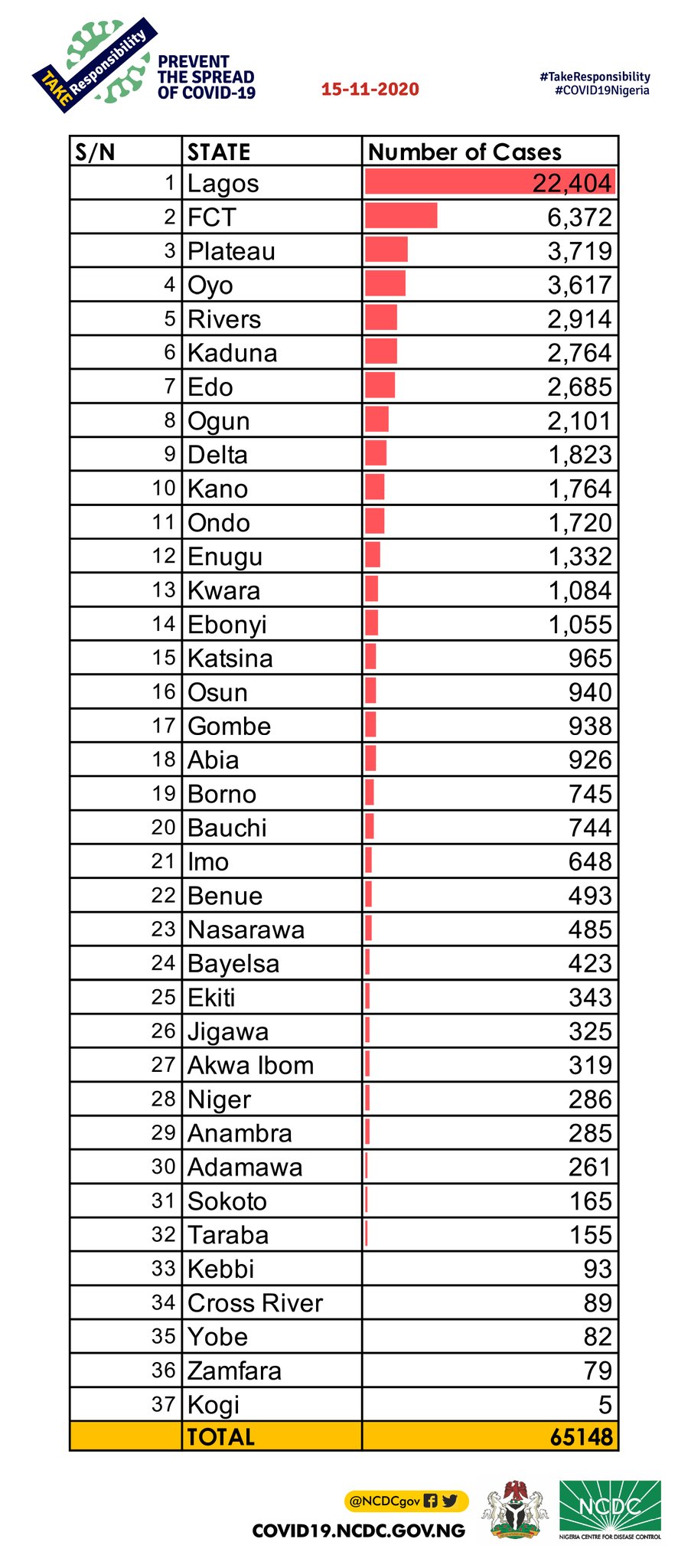 Help Aledeh News deliver the independent journalism Nigeria and the world need. Support us by making a contribution. Your donation allows Aledeh News to be completely independent. But it also means this online platform is only possible because of the support of readers like you. 
Support Now!