Nigeria on Tuesday recorded another two new cases of COVID-19 (coronavirus) in Ogun and Lagos State.
According to the Nigeria Centre for Disease Control (NCDC), one case is a returning traveller, while the second infected person is a contact of a previously confirmed case.
This brings the total number of the confirmed cases in the country to 42; 39 active cases, 2 discharged, 1 death.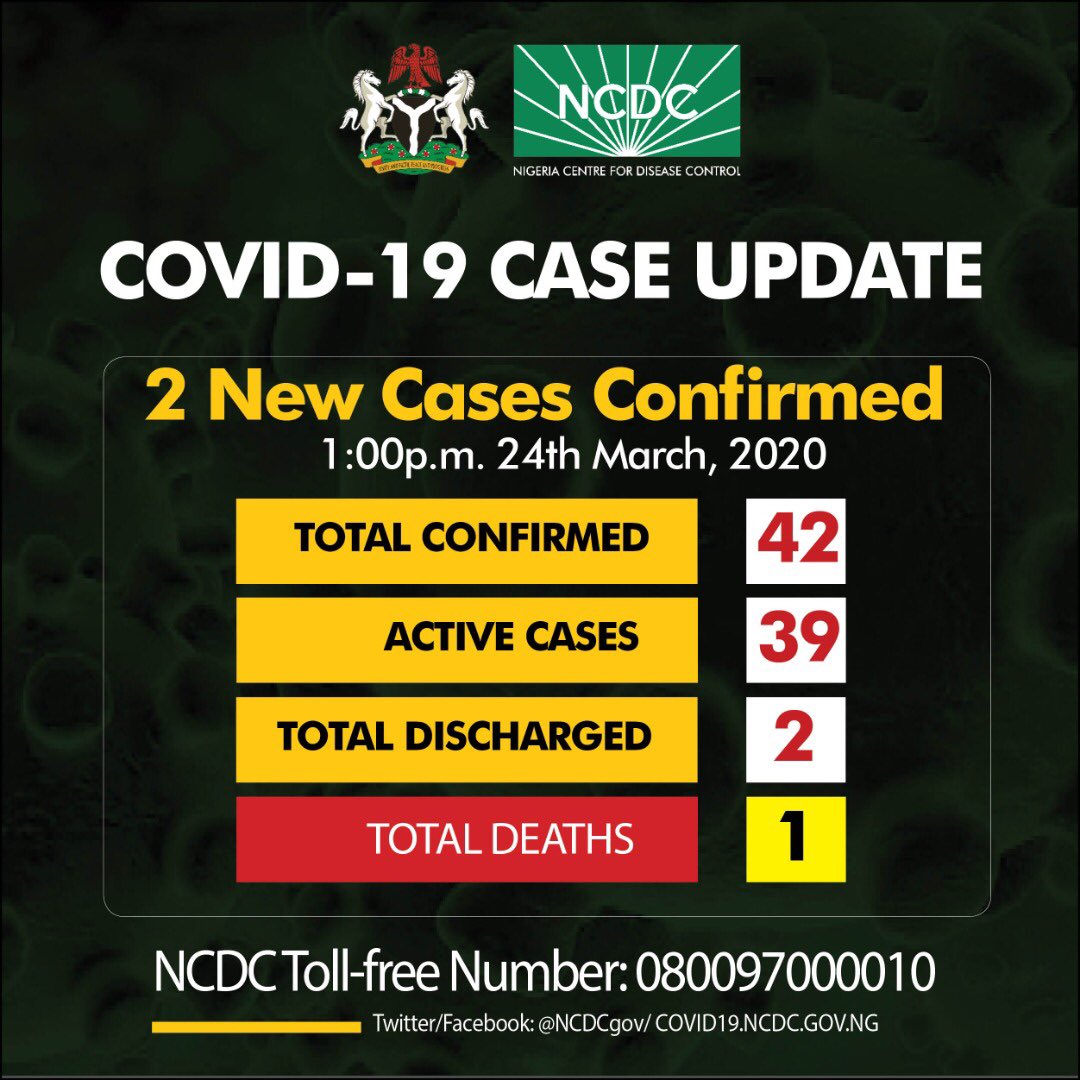 Help Aledeh News deliver the independent journalism Nigeria and the world need. Support us by making a contribution. Your donation allows Aledeh News to be completely independent. But it also means this online platform is only possible because of the support of readers like you. 
Support Now!