COVID-19
Nigeria Records 490 New COVID-19 Cases, Total Hits 24,567 With 565 Deaths
The Nigeria Centre for Disease Control (NCDC) on Sunday night announced 490 new COVID-19 infections, which takes the total confirmed cases in the country to 24,567.
NCDC reports that the new cases were recorded in 19 states of the federation and FCT.
Giving a breakdown, NCDC said Lagos State recorded the highest cases of the day with 118 infections.
Others are; Delta(84), Ebonyi(68), FCT(56), Plateau(39), Edo(29), Katsina(21), Imo(13), Ondo(12), Adamawa(11), Osun(8), Ogun(8), Rivers(6), Kano(5), Enugu(3),Bauchi(3), Akwa Ibom(3), Kogi(1), Oyo(1) and Bayelsa(1).
It added that 7 persons died from complications resulting from the virus while 382 persons recovered and were discharged from various isolation centres across the country on Sunday.
Currently, Nigeria's COVID-19 cases stood at 24,567; 9,007 recoveries and 565 deaths.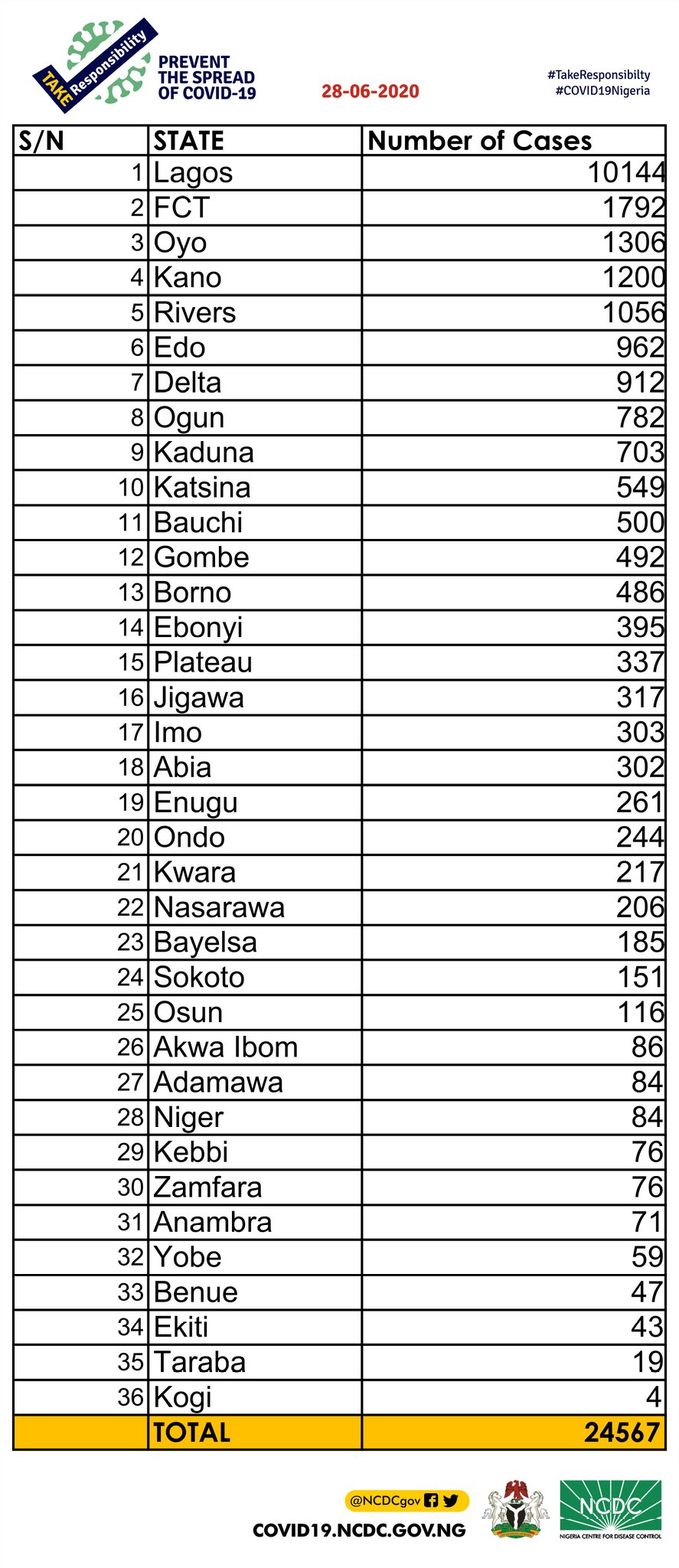 Help Aledeh News deliver the independent journalism Nigeria and the world need. Support us by making a contribution. Your donation allows Aledeh News to be completely independent. But it also means this online platform is only possible because of the support of readers like you. 
Support Now!